Creativity For Children 
At Art Loft, we believe in encouraging children to express themselves through the beautiful language of visual art. We guide children through projects, from the first stage of conceptualisation and sketching to creating the final product, all with their own ideas and hand! 
Art Loft was founded by Seet Fun more than 10 years ago with the purpose of nurturing creativity through art. At Art Loft, we focus on the process of creation and asking open ended questions to the students, which will stimulate their thinking, rather than the end products. 

Through the works of great artists, the students are trained to explore the art works from different perspectives, such as the use of materials, colours, shapes, techniques, concepts etc. Thereafter, we guide the students to use what they learned to express their personal vision in their works. We hope to influence and spread our education methodology to as many children as possible. 
The inspiration came when Seet Fun saw a group of young students in a UK art gallery. Seet Fun was intrigued by the questions posed by the teacher to the 5-6 year old students on a contemporary art work, such as "Why do you think the artist used dice as the material for the sculpture?" "If you are the artist, what would you use instead of dice?" "What is the artist trying to say with the sculpture?"

Initially, it was quite odd to hear such questions posed to the young children because they were the exact questions that she was trying to seek answers for herself, then an undergraduate fine art student from Goldsmiths College in London. It was then that she realized there was much to be improved for the art education for kids in Singapore, which focused on rote-learning. This was partly due to the parents' expectation to see results in a short period of time and lack of proper training for the teachers.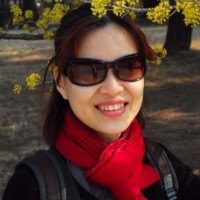 Wong Seet Fun is an artist and an early childhood educator. She obtained her fine arts degree from University of London, Goldsmith College and Master of Science in Early Childhood Education from Wheelock College, USA. She has been teaching art to young children and adults for more than 10 years as founder and owner of Art Loft. 

Seet Fun combines her knowledge in fine art and understanding of childhood education to develop an art teaching programme. It aims to develop children's awareness of the environment, nurture creativity and provide for an all-rounded education. Seet Fun has since nurtured many budding artists with them winning awards in international competitions. She believes in creating exposure for her students as she regularly holds mini exhibitions to showcase their works. 

Seet Fun is also an Adjunct Lecturer with SEED Institute, Nanyang Management, Ngee Ann Polytechnic and co-teaches "The Creative Arts" module. She also taught a module on "Children's use of Organization of Semiotic System" at NTU, NIE. She has conducted talks on "The Value of Art" at UniSIM and "Bras Basah to Nanjing: A Reflection journey of two visual art teachers" at Unesco-NIE Care Forum Series.
Heading 1