Look for classes that suit your child! 
Each term, lessons revolve around a central theme that is built around a trip to a museum. Children learn about art in the museum context, and carry out exercises. In these exercises, they are exposed to a wide range of art styles and materials including drawing, batik, clay, printmaking, ink drawings, and still life.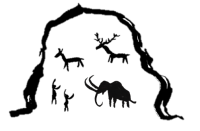 Explore ways to introduce the world of art to your toddler! Find a common ground in communicating with them

through art. Disordered scribbles are evident in this particular stage. The scribbles are records of the process of your tots having fun. This is also the window of opportunity to awaken your tot's senses to materials and textures. Your tot's scribbles may become more orderly after about six months and they may also name their scribbles. This is an important milestone in your child's development. 
We designed our Cave to be a nurturing and creative space for both parents and their scribbling toddlers to discover a variety of art materials and art techniques. 
​​
For 18 months to  2 years old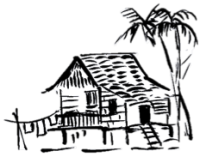 Children who live in Attap houses play and roam freely around their kampungs. Our Attap Artists are at the stage of 

discovering art. They represent their world using a variety of symbols; the symbols become more complex as our artists'  make closer observations of their environment.
Our Attap house is purposefully designed for children to build their confidence in art making and identifying the basic art elements. We adopt an experiential learning approach to offer our artists opportunities to explore and experiment!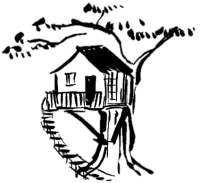 Our five to six years olds make keen observations and develop complex symbols, known as schema, to represent their 

active knowledge of a topic. The baseline becomes evident in their artwork, indicating the emergence of an 

understanding about spatial relations. 

Our Treehouse is thus a space where adventure and imagination take flight. A strong support structure is crucial in the 

building of a treehouse. Treehouse artists are ready to begin building 

their foundations of art making as they explore and experience various art techniques and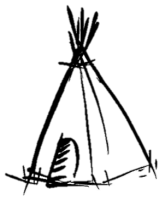 A Tepee is a durable structure that is designed for easy travel, warmth, shelter and protection. These traits are important for children at this stage, as they strive for more detail in their artwork to achieve greater realism. They may also begin 

to compare their work with peers.

 In this art space, children will learn to express themselves creatively as they journey through the art world, under the 

guidance of our teachers who will facilitate the development of their art techniques. They will also learn alongside 

other children and have opportunities to interact with and be inspired by their peers. 


A Yurt is a portable and sturdy type of tent. Like the Teepee, our Yurt offers warmth, shelter and protection for our teens, who can be critically aware of shortcomings in their art and may be easily discouraged at this stage. Unlike the Teepee, 

our Yurt covers more ground because our teens' natural art development will cease unless a conscious decision is made to improve technical skills. The Yurt also needs to widen to accommodate our teens' growing ability to appreciate 

complexity, work independently, and assert their identity.

Our Yurt is designed for our maturing artists to refine their art techniques and develop their critical thinking skills through our hands-on art appreciation curriculum.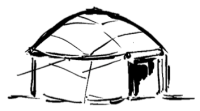 Contact us at enquiries@artloft.com.sg to find out more about our programmes!